Mus|Ar|t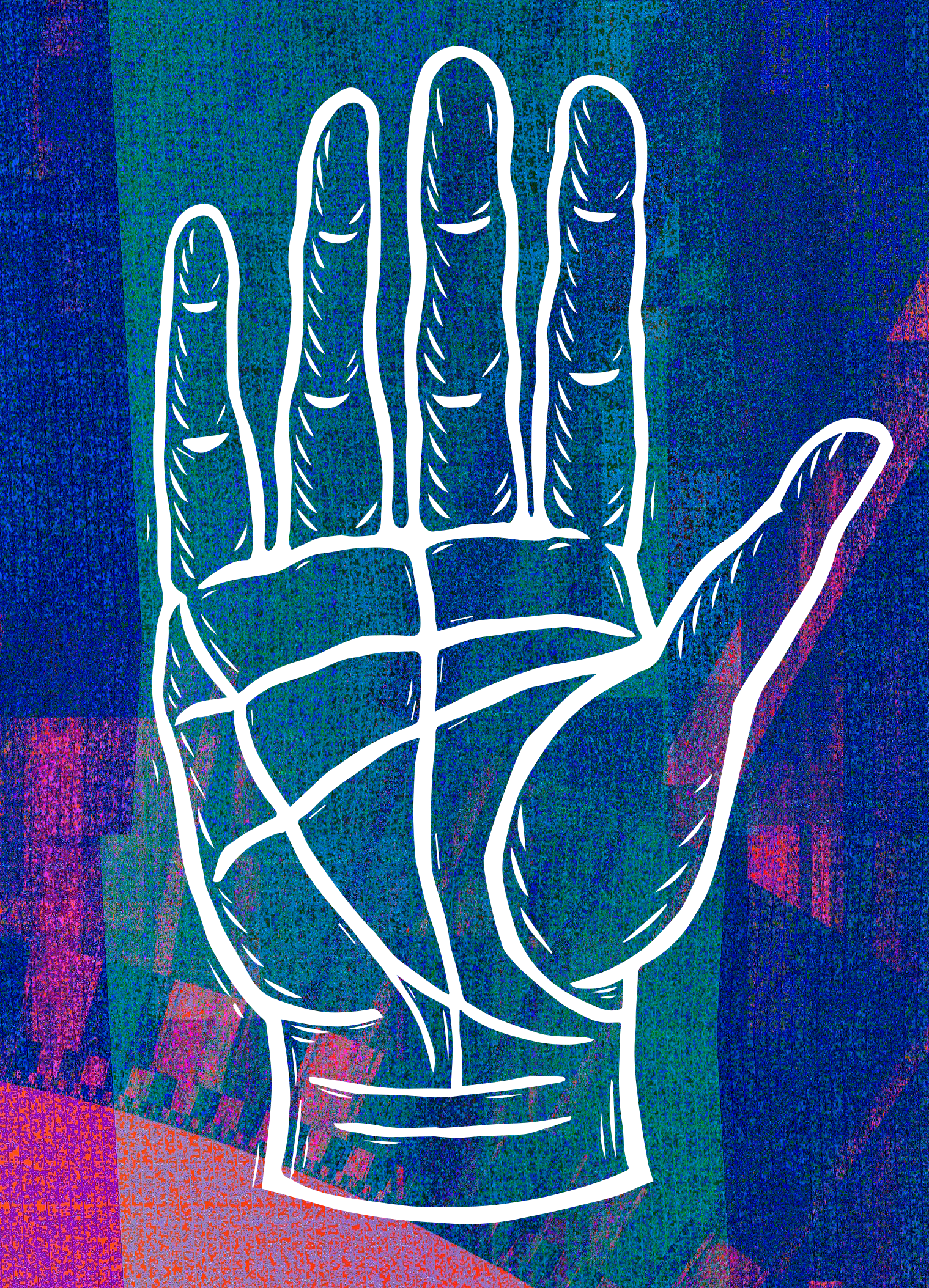 Since its inception in 2017, the "Jewish Moralistic Writings of the Early Modern Period" Emmy Noether project has successfully established new ways of researching Jewish literature dealing with moral instruction (musar). For the sixth and final year of the project, the Emmy Noether group has created Mus|ar|t, an interdisciplinary program of artistic residencies that are intended to facilitate the transfer of knowledge through contemporary arts. Between October 2022 and March 2023, five artists-in-residence, hosted at the Center for Art and Urbanistics (ZK/U) in Berlin, and one writer-in-residence based at the Institute for Jewish Philosophy and Religion at the University of Hamburg, will collaborate to this experimental effort. During their residencies, they will develop individual research-based projects addressing relevant themes for the understanding of musar, including the translation of traditional texts into non-written media such as soundscapes and graphic journaling, the uncovering of female perspectives in moral codification, or the inception of intercultural dialogue via interactive performance. By initiating a collaboration at the interface of art and science, we want to explore the question of how the content of emotionally charged literature can be conveyed through non-textual forms of representation and, conversely, how research in the humanities can benefit and learn from these forms of expression. The Mus|ar|t program is carried out in cooperation with the Center for Art and Urbanistics (ZK/U) in Berlin and the Hochschule für bildende Künste (HfbK) in Hamburg.
A blog documenting the work and other results of the collaboration will be online soon.
Leor Grady (October–November 2022)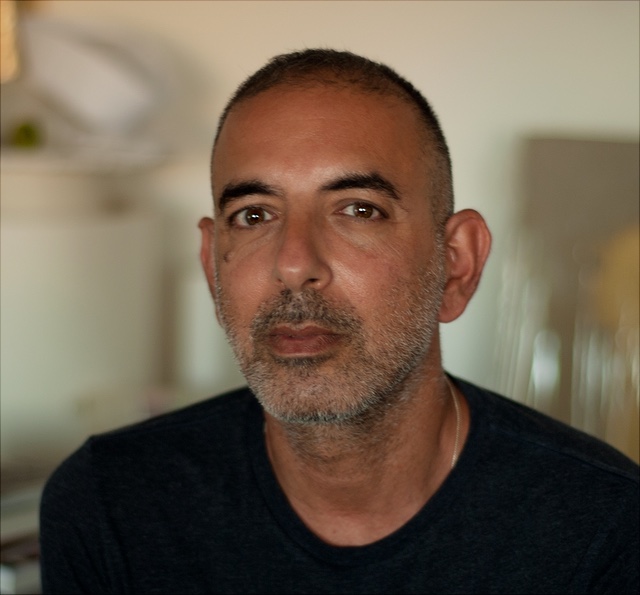 Project
For my project, I will study musar literature in order to trace how Jewish moralistic values and teachings have metamorphosed into popular culture. I will translate these aspects into visual expressions by reconfiguring their relation to body and time. My project, then, deals with the re-embodiment of the textual and the theological. This investigation is a continuation of my research into various forms of intimate knowledge and wisdom, as well as traditional Jewish visual culture that develops these materials into a new body of work.
In particular, I will study the various visual forms of Baḥya ibn Paquda's The Duties of the Hearts (Ḥovot ha-Levavot) and similar musar traditions that emerged in the Judeo-Arabic context—including illuminated manuscripts and printed books—focusing on how the various material manifestations of the text convey different qualities. On-site research in libraries and archival collections dedicated to the examination of the objects will be at the core of developing my work. Perceiving books as enormously charged objects, the performance of reading is considered an action that connects body, intellect, and soul. We read printed materials, touching, or holding them, the paper carrying the stamp of our bodily existence. This is where the 'inanimate' ink, as well as the paper or parchment, form a direct link to the body—to language (the mouth), accent (sound and ear) and perception (eyes). 
Bio
Leor Grady is an Israeli-born multidisciplinary visual artist, working and living in Tel Aviv. His conceptual works in various media – sculpture, video, and drawing – explore identity politics and tradition by means of repositioning everyday objects and familiar imagery and imbuing them with poetic meaning. His work has been shown in solo and group exhibitions, including at the Smithsonian's National Portrait Gallery in Washington DC, the Haifa Museum of Art, the Ashdod Museum of Art, the Tel Aviv Museum of Art, Le MAGASIN - National Centre for Contemporary Art in Grenoble FR, Rush Arts, Exit Art, and The Center for Book Arts in New York City, as well as in public and private collections.
 
Boris Jöns (October–November 2022)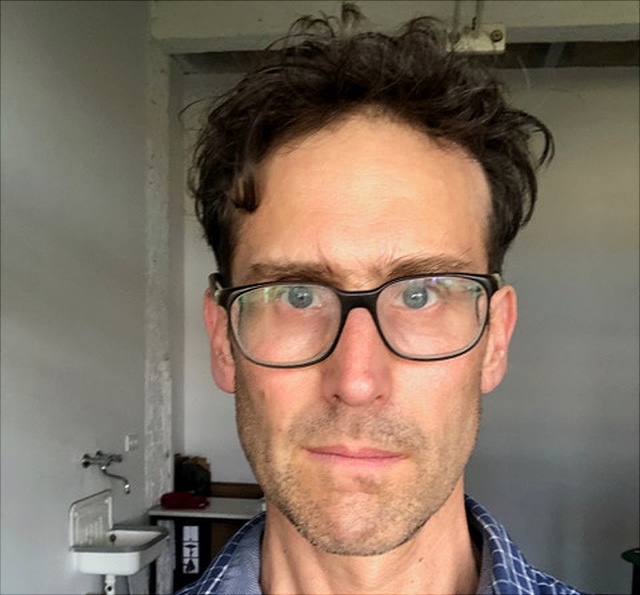 Project
For my Mus|ar|t Residency, I will develop a project called Sound Lectures, an environment that detects the expressive energy of speech acts and realize a lecture performance converting text into sound. Sound Lectures is an approach of performative attunement, seeking to relate historical literature (the musar corpus) through contemporary speech acts. An artificial intelligence infrastructure, used as a text classification tool provides the building blocks for the transformation of written text into sound. The notion of words as acts resonates with my interest in speech acts. Inspired by Austin's and Searle's speech act theories, he sees text comments (below news article or a social media posts) as "expressive and relation-making speech acts." Commentators use language as acts of praise, insinuation, lecture, concession or dissent. Compared to the small intellectual circles of the period from 1600–1800, the internet has certainly potentiated the discursive possibilities, at least in a quantitative way.
Bio
Boris Jöns (born 1970) is an interdisciplinary artist and musician, thematizing speech and conversations as currencies, material and expressions of social life. For the realization of performative frames of conversations he works with interventions in public space, performances, workshops, live-shows, video and sound, often combined to hybrid formats."How do we percieve the world and how do we utter about it?" Boris is interested in the linguistic, spatial, social and psychological perception of speech situations. His objective is to stage and initiate conversations as a public and playful practice for professional and non-professional speakers.
Estee Ellis (December 2022–January 2023)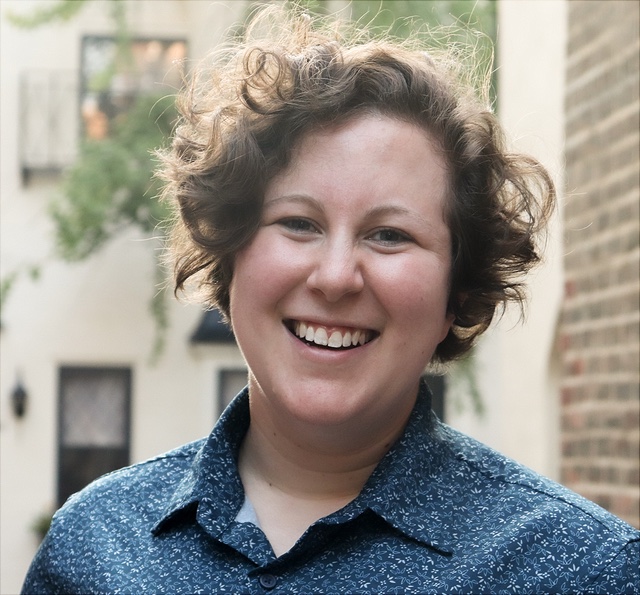 Project
For my Mus|ar|t project, I will engage in a daily study and comics journaling practice with Mesillat Yesharim, an 18th century foundational musar text by Rabbi Moshe Ḥayyim Luzzatto. Using ink and digital technologies as tools, I will embrace the conventions of graphic novel memoirs and document my background research, study sessions, and reflections as a highly personalized account of musar study. My project will explore themes of narrative structure and metaphor, while also examining tensions between verbal and visual representations of Jewish texts and belief systems. The resulting artifact will illustrate the incorporation of ethical texts into lived experiences, and provide a commentary on the dynamics of Jewish learning itself.
Bio
Estee Ellis is a Philadelphia-based artist whose primary medium is comics. In the tradition of graphic novel memoirs, her work incorporates images and text to share personal reflections, with content often centering on Jewish learning experiences. Estee's Dvar Torah comics participate in existing modes of Torah discourse and scholarship, while simultaneously presenting unconventional formats for engagement, and reframing expectations for which kinds of stories are appropriate for the medium of comics. 
Tamar Nissim (December 2022–January 2023)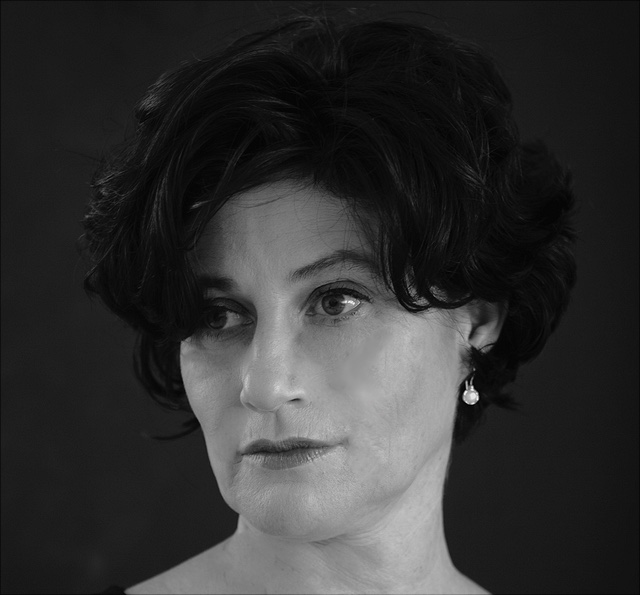 Project
Moralistic literature (musar) written by religious Jewish women between the seventeenth and the nineteenth centuries is unique: it connects the experiences of their everyday life with their spiritual world. The relationship between the religious establishment and the individual perspective is therefore reflected in the way of how these texts were written and published, as well as in their contents.
Women who wrote moral books raised their voices in a world dominated by hegemonic masculinity. They wrote about their family histories, their life circumstances, about traditional genres of Jewish religious culture (such as Midrashim), while referring to moral agendas as spiritual wills for their families.
My project will expand my ongoing research on alternative narratives by looking at musar literature written by women at the beginning of the modern era. The method of investigation that I will apply constitutes in a combination of historical, archival, and visual research. The linguistic and historical exploration of musar texts written by women will serve as a foundation to create an installation and a performative video art.
The question "What do you really think?" posed by the feminist, ethicist, and psychologist Carol Gilligan in her study of feminist morality, will be the starting point for my research on the different ways women internalized the male gaze and how they perceived their individual moral and spiritual roles in life.
Bio 
Tamar Nissim (b.1962, Israel) Interdisciplinary artist based in Tel Aviv. A member of the collective Gallery for Photography, Indie. She is the recipient of the Israeli Minister of Culture's Prize 2019. 
Nissim's work is guided by archival research, that traces the influence of historic events on women and children, and transforming the research into performance, video, and photography. In her work Nissim raises questions about identity, confronts women and children's unspoken narratives, amplify the voices of women in historical periods and reflect contemporary debates. 
Nissim exhibits in solo and group exhibitions in museums, galleries, and nonprofit institutions: Kniznick Gallery-HBI, Waltham, USA (2022); Brunei Gallery, London (2022), Indie-Collective Gallery, ISL,(2015, 2018, 2021); Museum Bat Yam, Israel (2012, 2017); HaMiskan, Ein Harod. ISL (2017); Kaunas Biennial, Lithuania (2013); tamta mART- Berlin, Germany; Houg-Gah Museum- Taipei, Singapore; (2012); Guimaraes Biennial, Portugal (2012); act. Participated in video screens and film festivals: The Competition for Video and Experimental Film: Jerusalem Film Festival, ISL (2011); The Jerusalem film festival, ISL (2021); Loop –Barcelona, Spain (2013); Video-city Basel, Switzerland, (2020).
Graduated The Advanced Artist Program and M. Ed in Art Education, Hamidrasha, ISL (2012): Graduated BA with Honor in Textile Design, Shankar college 1987; Honored the scholarship of Artist-Teacher prize (2010-2012); Honorable mention at the Guimaraes Triennial, Portugal (2012). Ha'Pais Council for the Culture and Arts grant (2019,2022); Rabinovich Foundation grants (2011, 2013, 2015, 2021).
Participated in residency programs in: Arad Artists Residency, ISL (2021), The Greenhouse of the Haifa Museum, residency, ISL (2022).
Yonatan Kunda (February–March 2023)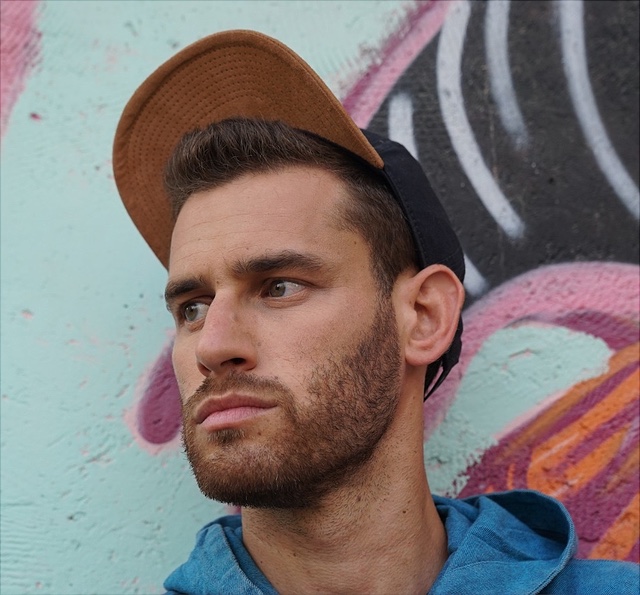 Project
During my residency at ZK/U I will work on multi-lingual poetry performance entitled "The Tish," which will explore the world and words of the giants of Jewish musar. Tish in Yiddish means literally "the table." In Hasidic traditions, the tish refers to the community's meeting around a festive table—for study, meals, and music—especially on Shabbat nights.
In my project for Mus|ar|t, I am very excited to be working on a series of live poetry performances—in Hebrew, English, Yiddish, and Arabic. Each performance will feature a creative dialogue between local and foreign musicians, cantors, poets and rappers, interweaving the ancient musar texts with new rhymes, rhythms and groove.
I will use the tish-format to integrate poetry, prayer, piyyut and music, exploring creatively the impact that musar literature can have on language, thought, and community. This experiment will also enhance my creative research into the way rap, hip-hop and spoken-word poetry can serve as conduits of prayer and ritual, echoing traditional forms of poetry created in and by spiritual communities—in the Jewish tradition and around the globe.
Bio
Yonatan Kunda is a multi-lingual poet, rapper, playwright, and teacher. He is one of the pioneers of spoken-word poetry in Israel. Kunda has published three award-winning collections of poetry and several original plays for theater. His latest solo performance "Kum, Yonah!" is a spoken-word rendition of the Biblical story of Jonah the Prophet to the reality of modern-day Israel. Kunda is also member of several musical projects that combine rap and hip-hop with traditional Jewish music. He publishes and performs spoken-word poetry in Hebrew, Arabic and English at festivals and competitions throughout Israel and abroad. His poetry has been translated into Arabic, English, Turkish, Ukrainian, and Greek.
Kunda teaches poetry and spoken-word in diverse communities, institutions and Batey-Midrash in Israel and abroad.He lives and works in Kiryat-Tivon, Israel, and he is married to Talila and father of Emanuel-Yaakov and Elisha-Yehuda.
Dalia Wolfson (February–March 2023)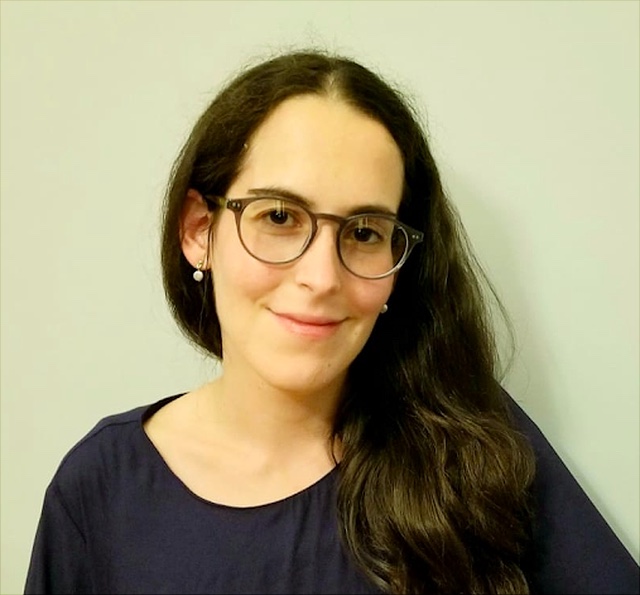 Project
During my Mus|ar|t Residency I will be studying tkhines texts as well as other moralistic texts aimed at a female audience (such as Meneket Rivkah or Sefer Brantshpigl) to evoke the presence of both named and unnamed Early Modern Jewish women readers. While there are few first-person accounts from Jewish women in the Early Modern period, I am inspired by the exceptional example of Glikl of Hameln's memoirs, and I will be working with primary texts, incorporating modern scholarship on reader experiences in that period, and following the material traces of readers in tkhines booklets to produce a series of vignettes that performatively summons these voices out of obscurity. This project constitutes a deepening of my ongoing interests in vernacular creativity and hybrid texts, and an opportunity to expand my Hebrew and Yiddish-into-English translation practice.
Bio
Dalia Wolfson is a graduate student in Comparative Literature at Harvard University. She was a 2022 Yiddish Book Center Translation Fellow and Pedagogy Practicum Fellow. She is the managing editor of Texts & Translation of the Yiddish Studies journal In geveb.